Please help the Sudan...
Old Bibles on hand? Please mail (book rate, educational materials) to this address:
David C. Cook III

Jenny Wren
---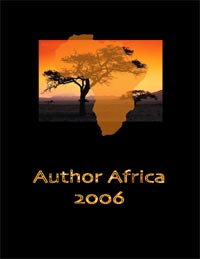 JOIN AuthorMe.Com NOW! (free)
Recently our members have reported receiving fraudulent e-mails that appear to be from AuthorMe. Do not open the attachment!
The mission of AuthorMe.com is to offer hope to writers that go unnoticed in the publishing world.
- Kathy Hartwell (Bio)
This site is dedicated to the memory of
Check out our Bible Club
List A/Me titles - click here!
AuthorMe seeks qualified adults to preview manuscripts . We hope you will volunteer for this superb opportunity. If interested, please fill out our country editor form. (We need USA editors too!)
(Use Altavista BabelFish for Chinese, French, German, Italian, Japanese, Korean, Portuguese, or Spanish)
Register in Your Own Language
Welcome to colleges and universities!
olleges & Universities
(past 500 visits)
american.edu
aps.edu
arizona.edu
biola.edu
brooks.edu
buffalo.edu
callutheran.edu
colum.edu
columbia.edu
cord.edu
creighton.edu
csi.edu
csulb.edu
csun.edu
csus.edu
csusb.edu
csustan.edu
cuny.edu
devry.edu
ecu.edu
emory.edu
erau.edu
fmarioin.edu
geneva.edu
gwu.edu
hamilton.edu
hanover.edu
jhmi.edu
la.edu
maricopa.edu
matcmadison.edu
morehouse.edu
msm.edu
msstate.edu
muohio.edu
nd.edu
nmc.edu
nnu.edu
ohio-state.edu
psu.edu
rockhurst.edu
Rutgers.EDU
sc.edu
scrippscollege.edu
semo.edu
sfsu.edu
sjsu.edu
sju.edu
smu.edu
temple.edu
tufts.edu
uconn.edu
ufl.edu
umass.edu
umich.edu
unc.edu
uncg.edu
unm.edu
usm.edu
utmb.edu
utsa.edu
uwrf.edu
wooster.edu
Visit our poetry sites...
---
Current topics...
Booksurge, Promoting my Book...

---
---
Africa Report - Raïs Neza Boneza
Assistance, Bi-lateral Cooperation and Humanitarian Interventions, by Rutagengwa Claude Shema Posted 6/22/06
Bi-lateral cooperation and assistance or any other kind of interventions nowadays seem to be a political matter and an individual business. Instead, such activities should respond effectively and fruitfully to the need of people.
---

Visit a writers' website in the UK. The idea behind the new website, www.short-fiction.co.uk, is for it to be an open literary showcase for new writers to join and submit their own short stories. They will then have them 'published' online for others to read and provide constructive feedback. We hope to encourage budding unpublished writers to flex their creative muscles, without any hassles of creating their own websites. The site went live over the Christmas period 2005, and we are adding new functionality every day; our site now features a writers & readers forum, a reader feedback& scoring system, a list of writing resources on the web, and all our stories are now fully indexed and keyword searchable. Click to visit Shortfiction.co.uk..
---
Fiction Writing Tips, Marketing Books
Online resource for new authors wanting to refine their writing or internet marketing skills. Features free, expert-written articles on both the craft of writing fiction and internet marketing, free writing and marketing newsletters, a Short Story Ezine for new authors, a Blog, and useful links.
Vista - A highly-specialised MONTHLY magazine which will soon go into circulation from Lagos, Nigeria, is looking for columnists from all over the world in the following areas:

1. INSIDE ASIA (a column that looks at developments in the Asian continent, with particular attention paid to cultural issues). 2. SITES [ancient ruins and sites, archaeology, Egyptology, world heritage sites, etc]. 3. MOVIE REVIEW/MUSIC REVIEW 4. GAMES (Sudoku, Awale, football, etc methods and rules of play). 5. GARDENING 6. PETS. 7. FARMING 8. DISCOVERY (A look at trends, speculations and breakthroughs in technological and medical research e.g. The Semantic Web, the new Airbus A380). 9. THE COSMOS (space exploration, galaxies, astronomy). 10. UNDERWATER. 11. CARTOONIST/ARTIST

Interested writers should send an email, indicating area(s) of interest to ehichoya@gmail.com for guidelines, following which they will be required to send in two sample articles, following the guidelines they will be given. Payment will be per every article used.
---
Read... Northern Uganda: Ugandan Artists Continue to Speak Out, by By Jane Musoke-Nteyafas
---
Call for Papers: Writing Fiction - Art or Craft - We seek submissions for an upcoming series. Click here
---

Stanley Makuwe, a Zimbabwean writer living in Auckland, New Zealand together with Tinashe Mushakavanhu a writer living in Zimbabwe have organised a writing competition titled Mazwi Edu (Our Voices) to try and assist disadvantaged unpublished writers living in Zimbabwe.
There is little new coming out of Zimbabwe and one way to encourage people to write is by introducing a competition. The ethos of the competition is less about winning but more about creating space for a new generation of Zimbabwean writers. Mazwi Edu Writers Competition is committed to supporting the development of Zimbabwean Literature. Write Tinashe

---
---
Writers who help one another help themselves



Read the craft essay: "Breathing Poetry" by Dan Masterson



Visit John Allman and read his poem Loew's Triboro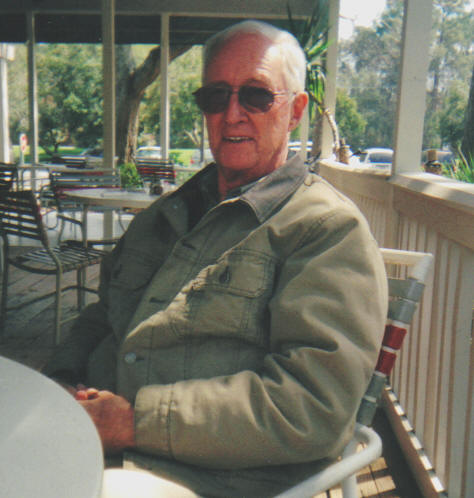 Current Reviews
Submit a screenplay, script, or magazine article here
---
New - RSS News Feed - AuthorMe Manuscripts - Click here for instructions (free) View RSS feed Click here for the feed.
Have you had a good (or bad) experience with self-publishing, book promotions, or literary agenting? Please share your experience in our Self-Pub-Watch - AuthorBoard.com.
As featured in Fortune, on NBC News, and on the NBC Today Show, Zoomerang — the industry's fastest, easiest, and most popular online survey tool — enables businesses to get fast answers to important questions. Zoomerang is part of the MarketTools family, a leading provider of technology and advisory services for conducting web-based market research. With over 100 million surveys sent and counting, Zoomerang has grown rapidly and has been adopted by users in over 200 countries worldwide. With Zoomerang, gauging customer satisfaction, gathering feedback and more, is as easy as 1-2-3, get started today!